The Recarts Story
Company Profile
Established in 1985, we are a leading wholesaler & retailer in Malaysia specializing in HP Printers and Canon Imaging Solutions. Our emphasis is on distributing, selling, servicing, trade-in and renting of advanced multi-functional digital networking imaging and document management systems. If you are looking for a reliable Copier Rental, Sales Or Support Service Provider, looks no further, we are here for you.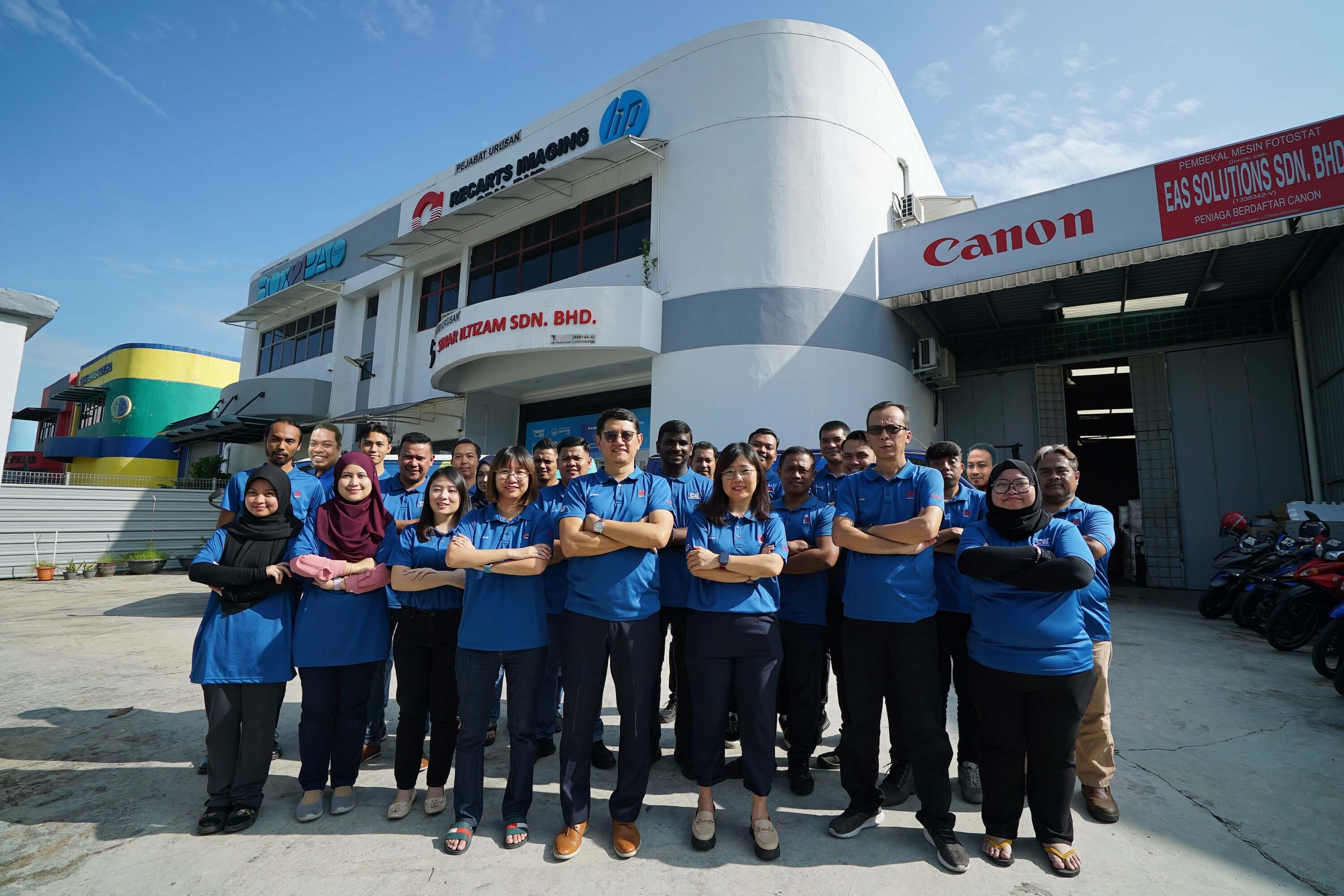 Our management team
Allan

Managing Director

Yicco

Finance Department

Hui

Dealers Support Department

Azman

Technical Department

Lai

Quality Control Department
Our mission
Business Partners
We insist on fulfilling our duties & responsibilites towards our business partners with utmost trust, respect and full co-operation.
Sales
We strive to achieve a bigger market share in the re-conditioned copier industry.
Society
We will generously contribute our available resources towards the welfare of Malaysian citizens, society and the environment.
Employees
We believe in training, educating & guiding our treasured employees to a brighter future ahead.
Copier Showroom
Display a comprehensive range of Recart's High Quality Remanufactured Canon Digital copiers.
Spare Part Department
We have in hand, almost complete if not all, fast-moving consumables and spare parts of Canon copier models to cater for any urgent replacements.
Workshop
Led by a qualified engineer and supported by skilled supervisors and technicians, we guarantee efficient delivery and service for maximum effectiveness.
Store/Warehouse
Variety and adequate of models in stocks to provide for customers' needs and requirement.
Looking for Top-Notch Imaging Support?
Our technicians ensure minimal disruptions and optimal efficiency.